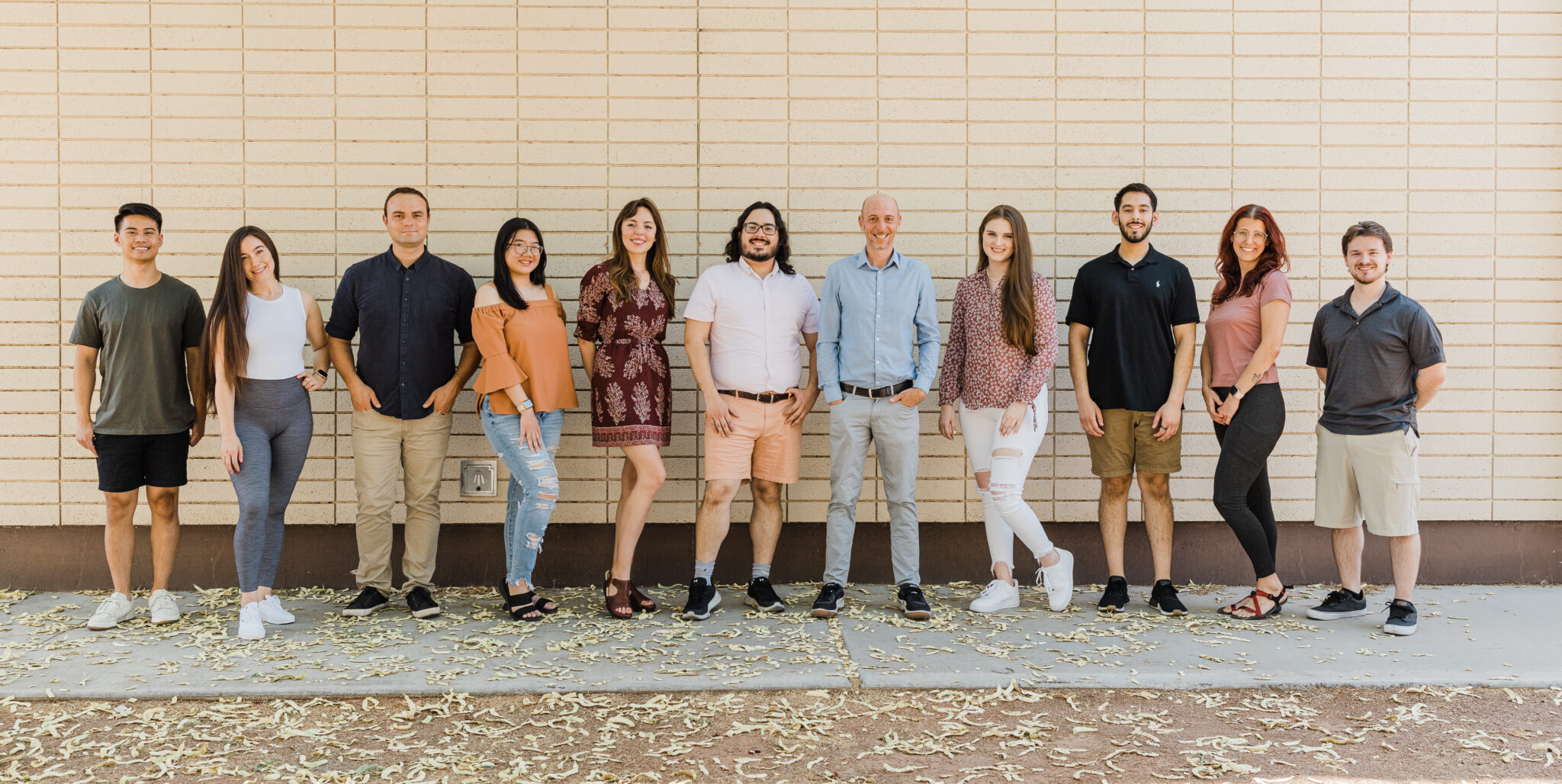 Ryan Wirt

Graduate Student
Ryan is a neuroscience Ph.D. student interested in the computational mechanisms underlying cognitive processes. He graduated from California State University, Northridge in 2015 with degrees in psychology and biology. Ryan uses electrophysiological methods to study learning and memory in rodents. His current project investigates how type II diabetes alters brain functions. When he is not in the lab, he enjoys spending time outdoors and cooking new recipes.
Lauren Crew
Graduate Student
Lauren Crew is a neuroscience Ph.D. student interested in understanding how synchronized neural activity in different brain regions helps guide behavior and cognition. Her research has focused on looking at how specific network interactions between the anterior cingulate cortex, hippocampus, and thalamus affect learning and memory, along with its implications in Alzheimer's Disease and schizophrenia. Following graduation, she hopes to continue her passion for neuroscience by pursuing a postdoc within her field of study. In addition to research, she enjoys exploring the outdoors and spending time with her cat.
Kirsten Calvin
Graduate Student
Kirsten is a third year neuroscience Ph.D. student interested in translational research paradigms of memory circuit dysfunction in neurodegenerative diseases.
Emmanuel Flores (He/Him/They/Them

Graduate Student
Emmanuel (he/him/they/them) is a first-generation Ph.D. student beginning his first year under Dr. James Hyman. Emmanuel received his bachelor's degree in psychology with a minor in neuroscience from UNLV in 2019. Emmanuel is interested in memory and how different brain regions interact in system and network levels to form and consolidate memories. Emmanuel spent over two years as a post baccalaureate lab technician in the H.I.V.E. lab working on several projects looking at how disease models affect learning and memory. Outside of the lab, Emmanuel is an avid reader who enjoys international fictional literature like the works of Ao Jūmonji and Tang Jia San Shao.
Ava Platt

Research Technician
Ava is an undergraduate student pursuing a bachelor's degree in Psychology with a minor in Neuroscience. Ava is interested in how molecular, cellular, and neuronal circuitry processes are altered in neurodegenerative disorders in addition to how they operate on an adaptive level during memory formation. Ava has also worked in Dr. Ayelet Landau's lab at Hebrew University of Jerusalem and Dr. Jefferson Kinney's lab at UNLV. In 2020, Ava was awarded the Barry Goldwater Scholarship for her research accomplishments. After graduating, Ava intends to further her education and passion for understanding the brain by pursuing a Ph.D. in neuroscience.
Ryan Ricci

Medical Student
Ryan M. Ricci is a medical student at the Kirk Kerkorian School of Medicine at UNLV. His research is primarily focused on developing predictive models of electrophysiological signals derived from the rodent cortex during learning and decision-making tasks. He has worked with Dr. James M. Hyman since 2014 and was awarded the CSUN research scholarship and the Calvert award during his undergraduate research career. In the future, Ryan hopes to continue his research in tandem with his clinical career.
Dylone Braganza

Research Assistant
Dylone Braganza is a post-baccalaureate student that is currently interested in brain pathology and the underpinnings of conscious states. Dylone is currently pursuing medical school to become a physician and plans to work as a physician within Nevada. Outside of school, Dylone enjoys music and martial arts.
An Truong

Research Assistant
An is an undergraduate student in the pre-professional program pursuing a Bachelor's degree in Biology and Psychology with a minor in Neuroscience. An is interested in the neurobiological aspects of memory and cognition, wanting to understand more about correlations between the processes of the brain and its reactions based on the different stimulations used. Which is why she joined the H.I.V.E. lab, where they focus on the these particular aspects of research. During her free time she volunteers for the American Red Cross as a blood transporting specialist, delivering blood supply to hospitals for patients in need of it. After graduating, An plans to invest time to study for the MCAT and apply to medical schools, so that she can one day pursue a future career as a physician in the community.
Jonathan Trinidad

Research Assistant
Jonathan has completed a bachelor's degree in Psychology with a minor in Neuroscience. Jonathan has joined the lab to gain a deeper understanding of the scientific process and the field of neuroscience. Jonathan has a particular interest in the cellular mechanisms that occur within the brain and their potential recovery after the pathway is damaged, such as in TBIs. Jonathan also enjoys fitness and playing instruments such as the piano. Jonathan plans to pursue an M.D. degree in medical school with the experience gained at the HIVE lab.
Daniel Vallejo

Research Assistant
Daniel is a nontraditional undergraduate student, currently acquiring their Bachelor's degree in Psychology, with plans to minor in Neuroscience. Daniel is interested in neurobiological aspects of the field, and seeks to develop their knowledge of the brain, especially in regards to memory development and retrieval. Daniel is a full-time student, works full time, and volunteers as a Research Assistant at the HIVE Neuroscience Lab under Dr. James Hyman. Daniel has a passion for abnormal psychology and one day hopes to do work with those suffering from mental disorders, and potentially finding treatments or providing relief in other ways, such as BMT Therapy, for such patients. Daniel is looking forward to continuing their education and further developing their psychology and neuroscience knowledge in their educational career in their pursuit of a Ph.D. in the field.
Estefany Gonzalez

Research Assistant
Estefany is a research assistant majoring in Computer Science and Psychology with a minor in neuroscience. She helps with setting up the sorting of electrophysiological data using python, programs such as Spike Interface and Matlab. Her main interests are in computational neuroscience, machine learning, and cyber security. She aims to explore more opportunities in computational neuroscience and machine learning to eventually develop programs and tools for neuroscientists. Outside of lab she loves hiking, traveling, listening to music, and trying new food.
Taylor Renneker

High School Intern
Taylor is a senior at Arbor View High School with a targeted interest in the fields of science and technology. Taylor joined the HivE Lab in Summer 2021 as an intern. She is also a High School Liaison for the UNLV Office of Undergraduate Research Bridge Program. Taylor will be applying to universities this fall to pursue a bachelor's degree in biochemistry. Taylor intends to pursue a career as a physician-scientist with a focus on research in disease, health, and patient care.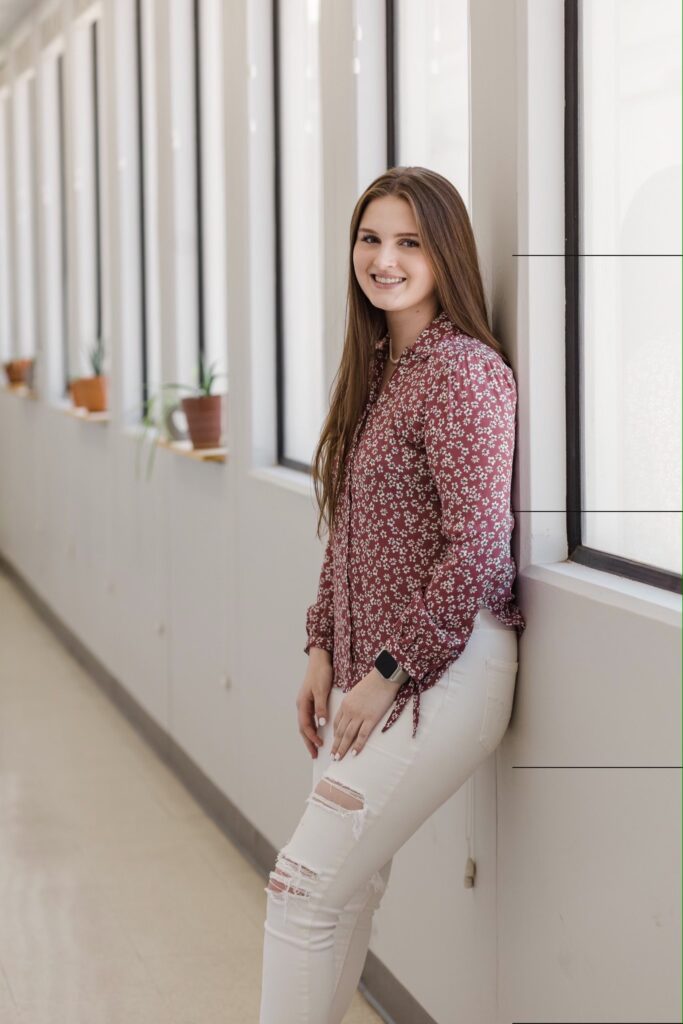 And Mice Too!

Research Assistants
Adam McNeela
Graduate Student
Bailey Udin
Research Assistant
Stephanie Hernandez
Research Assistant
Nikki Kaplan
Research Assistant
Kate Zha
Research Assistant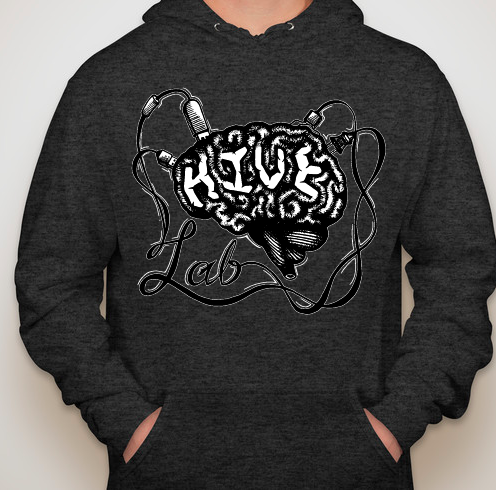 The HivE Lab even has its own Hoodies!!!